News

6/3/17 Oded is playing in a movie by Paul Raschid called "White Chamber" (2018)

4/3/17 Oded plays Asim Naseri on 24: Legacy

1/10/2017 Once Upon a Time episode
6.15 A Wondrous Place with Oded Fehr as Jafar will air in April

1/10/2017 Oded Fehr will attend Rogue's Storybrooke 3 convention from April 28-30 in Blackpool, UK


9/21/2016 Oded will appear as Jafar in an upcoming episode of Once Upon a Time / will air 9/25

9/21/2016
Oded will join CoastCon 40 on March 3-5, 2017

7/11/2016 Oded will appear at World Premiere of Batman Unlimited: Mech vs. Mutants panel at San Diego Comic Con, Sunday, July 24,
12:15pm - 1:45pm

6/5/2016 Oded attends the Phoenix ComicCon pic

5/14/2016 Oded will host the Yummie Top Chef Awards Culinary Competition at Casa Pacifica.
Find out all about his company SimplyFehr here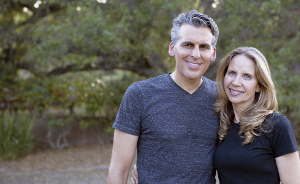 11/ 20/2015 Oded will guest star on ABC's Quantico, Episode "Guilty", November 29th

11/12/2015 Oded was on The Blacklist, Episode 3.07 Zal Bin Hasaan (No.31)

7/15/2015 new web series "Hollywood Hitmen" will start Juiy 23rd.

7/15/2015 Don't miss Oded in Stitchers!

4/16/2015 new trailer for Prey

3/27/2015 Oded Fehr will play Leslie Turner in the new TV series Stitchers

11/5/2014 Oded played Eyal in the episode "Trigger Cut" on Covert Affairs

7/15/2014 Oded played Eyal in the episode "Silence Kit" on Covert Affairs

3/8/2014 updated Oded's filmography with the new projects

19/3/2013 Inescapable TIFF 2012 Red Carpet Premiere

10/3/2013 KTTV FOX 11 News - Los Angeles FanChat with Oded Fehr

14/1/2013 Oded is on NCIS 10.12 'Shiva'

11/23/2012 Happy Birthday Oded!!

11/22/2012 Oded is on Twitter. Please follow @odedfehr

11/22/2012 Updated Covert Affairs Gallery

9/19/2012 More Oded Fehr in Covert Affairs


9/13/2012 pictures from the premiere of Resident Evil: Retribution (Zimbio)

8/17/2012 new promo pic of Oded Fehr from Resident Evil Retribution

8/14/2012 Oded Fehr will guest-star in the Covert Affairs episode airing TONIGHT titled 3.05 This Is Not America.


8/4/2012 Inescapable trailer

7/15/2012 more videos from SDCC: video, video

7/15/2012 Resident Evil Retribution cast interview from Comic Con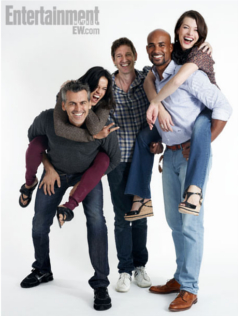 6/10/2012 Oded and his family were in Legoland California for the Launch of the Pirate Reef (YT video)

6/7/2012 Oded and his wife attended The Annual 19th Casa Pacifica Angels Wine and Food Festival 2012

6/7/2012 Oded at the premiere of "For The Love Of Money" in L.A. : video

5/15/2012 Official Trailer "For the Love of Money"

2/18/2012 Oded Fehr guest starred in "Jane by Design"

2/18/2012 Oded Fehr RESIDENT EVIL: RETRIBUTION Set Visit Interview

2/18/2012 Oded Fehr lands a role in the indie thriller "Inescapable" (from Hollywood Reporter)

1/24/2012 Resident Evil: Retribution to be released on 9/14 - teaser trailer here

1/13/2012 Covert Affairs episode stills

12/03/2011 the messageboard at Weaver of Dreams has a new URL!
Oded Fehr Weaver of Dreams Messageboard

11/23/2011 Happy Birthday Oded! Have a great one!

10/13/2011 November 15th: Covert Affairs: A Girl Like You premiere, USA Network 9/10c

10/13/2011 Video clip from Milla Jovovich with Oded Fehr

10/13/2011 Video clip from Covert Affairs featuring Oded Fehr

10/6/2011 Oded Fehr back on Covert Affairs November 1st (TV by the Numbers)

9/27/2011 Resident Evil: Retribution – Oded Fehr Returns to the Franchise
(scifimafia.com)
7/9/2011 Oded Fehr will be moderating the Covert Affairs panel at Comic-Con July 21st (www.thefutoncritic.com)
6/20/2011 DVD/Blu-ray HYBRID Unleashed in August
6/20/2011 Oded might be back for another episode of Covert Affairs (Matt's Inside Line)
6/20/2011 Oded was on Covert Affairs: Good Advice - Promo video.
4/12/2011 Exclusive: Oded Fehr Plots Covert Affairs Return (TV Guide)
1/14/2011 Oded Fehr makes his debut in the February 1st episode of V! V: Exclusive First Look at Oded Fehr (IGN)
1/9/2011 Added all interviews to the LiveJournal site, also added dl links for Presidio Med
1/9/2011 The second season of V started airing last week and Oded will be in 3 episodes: "The ranks of the Fifth Column will be expanded. Oded Fehr will join the cast for a three-episode stint as a member of a radical Fifth Column cell." But so far, we don't know yet which episodes this will be.
1/1/2011 Happy New Year!
12/11/2010 Dear Rhonda and Oded, Congratulations on the birth of your baby girl, Azelie! Wishing you all the best and a wonderful time with your kids!

There's no official confirmation, but some photos indicate that Azelie was born this summer, maybe late in July?
11/23/2010 HAPPY BIRTHDAY ODED!! Have a great day and may all your dreams come true!
11/9/2010 Oded joins the cast for the movie "For the Love of Money".
10/1/2010 LOLA: Oded Fehr talks playing sketchy club owner

9/24/2010 Watch a clip with Oded in LOLA. Don't forget: Wednesday 10:00 PM on NBC (September 29, 2010)
Oded Fehr plays Manto in the episode 1.01 Hollywood.

9/24/2010 Actor Oded Fehr has joined the 'V' cast playing a radical Fifth Columnist named Eli Cohn. Erica Evans's Fifth Column cell will have to decide whether or not to join with him or take him down for being too extreme. Erica and Eli also share a mysterious, dark secret.
9/20/2010 Mummy-fighting, zombie-killing Oded Fehr now battling aliens on V
8/16/2010 Just got confirmation that Oded Fehr is no longer with Rain Management but is represented by Ilene Feldman Agency (IFA) again.
8/16/2010 Filming of Law & Order: Los Angeles
8/9/2010 Law & Order: Los Angeles: Oded Fehr will guest star in the premiere airing September 29. (www.tvsquad.com)
7/29/2010 Covert Affairs: promo vid of "No Quarter" on YouTube
7/26/2010 Covert Affairs: Oded will be on the 4th episode called "No Quarter"
7/24/2010 Eric Valette's actioner "Hybrid" is being converted to 3D, and sold to international buyers at the Cannes film market by Nicolas Chartier's Voltage Pictures. (Variety)
6/6/2010 Watch the Covert Affairs trailer with Oded on YouTube
6/3/2010 Covert Affairs (USA Network): Oded Fehr ('Sleeper Cell') is set to guest star on the July 13 premiere (fancast.com)
6/3/2010 "Three Rivers" returns to CBS in June with 5 unaired episodes, starting this Saturday. Oded Fehr will appear as heart surgeon Dr. Luc Bovell on the episodes "Case Histories" (June 26) and "Status 1A" (July 3)
2/27/2010 Oded Fehr narrates COHEN ON THE BRIDGE: The Entebbe Rescue
2/27/2010 IGF Campus MovieFest video on YouTube featuring Oded Fehr
12/ 25/2009 MERRY CHRISTMAS to everybody and a happy New Year 2010
12/5/2009 CBS Pulls the Plug on Three Rivers
11/23/2009 HAPPY BIRTHDAY ODED!!
11/23/2009 Oded Fehr Joins CBS' Medical Drama Three Rivers
10/18/2009 Oded Fehr played Dr. Thomas Statler in Medium, episode 6.03 Pain Killer
10/18/2009 Drool: Official Trailer
8/28/2009 Medium: The Mummy" actor Oded Fehr, who also had recurring roles on Charmed and Sleeper Cell, will guest star on a fall episode of CBS's Medium. Oded, who played Mummy fighter Ardeth Bay in both 1999's "The Mummy" and its 2001 sequel, will "be playing a doctor who may have been involved in Allison's (Patricia Arquette) life when she was in her coma," says executive producer Glenn Gordon Caron, who also confirms that yes, Allison indeed will awaken from her summer-long coma, only to discover she's on a new network! Bye bye NBC; hello CBS! (SpoilerTV)
6/21/2009 Oded Fehr attended the Campus MovieFest International Grand Finale at Paramount Studios (June 11-13,200) and was special guest presenter. Photo
6/4/2009 Arab TV Covers Levantine's "Arabs & Muslims in Hollywood" SAG, MPAC and Levantine Center Brings Actors Together. Oded Fehr was one of their invited panelists.
5/19/2009 ...ABC is unofficially declaring LIMELIGHT and NO HEROICS dead... and Hollywood Reporter snippet
4/7/2009 Here's a link to a video clip from Batman: The Brave and the Bold - Mystery in Space. Oded does the voice of Equinox.
4/7/2008 Oded plays the kidnapper in the film "The Betrayed" (thanx Sadir Siren for this info). This film will probably be released on DVD June 30, 2009 (source VideoETA)
3/22/2009 Oded Fehr will star in ABC's pilot Limelight as the school's larger-than-life and overbearing artistic director.
3/15/2009 Updated the page for "Drool" and added a link to the official site (including a clip with Oded) and some pics in the gallery.
1/7/2009 Watch the new Hybrid promo trailer